Meet Rich Geib
Certified Facilitator, Positive Organization Development and Change and Gestalt Executive Coaching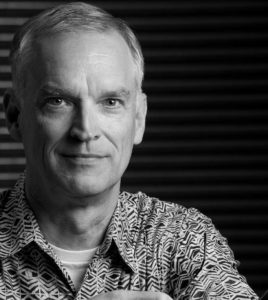 RICHARD D. GEIB II, MPOD, CFSP
Rich Geib understands family business. When he became the fourth generation owner of a private family firm, Rich successfully navigated the emotional and personal challenges inherent in family transition.  After achieving his career goals, he transferred ownership of the firm to the fifth generation of the family, again successfully maneuvering through the transition and gaining additional insight on the unique dynamics of family business.
These experiences, enhanced by his advanced professional education, allow Rich to understand, support, and guide clients who are dealing with business change and transition as they face the personal and emotional challenges that inevitably result.
After earning his Bachelor's Degree in education from Heidelberg University, Rich completed advanced study at the Cincinnati College of Mortuary Science and was granted state licensure to work in the field of funeral service, his family's business tradition.
Rich joined the family firm and served at all levels of the business before assuming ownership in 1992.  Throughout his 34-year career, Rich served on various funeral service boards and committees at the local, state, and national level and facilitated presentations on multiple subjects nationwide. During this time, Rich also created and operated a local not-for-profit organization, growing it from one single company to five highly successful operating divisions which annually provide seasonal work to over 100 high school and college age students.
When his daughter expressed interest in the family business, Rich embraced the opportunity to focus his energy on new endeavors. He completed a Master of Science in Positive Organization Development and Change at the Weatherhead School of Management at Case Western Reserve University where he studied under world-renowned faculty members David Cooperrider, Ron Fry, Richard Boyatzis, and David Kolb. Rich then enrolled at the Gestalt Institute of Cleveland, completing study in the areas of executive coaching, Gestalt principles, experiential applications, and physical process. Rich recently served as Associate Executive Director for the institute.
Rich understands family business, and he brings the unique perspective that comes from having personally experienced the challenges you are facing now. Educationally, professionally, and personally prepared, he is ready to listen and to guide.
Education & Certifications
Graduated New Philadelphia High School, Ohio
Graduated Heidelberg University – BME Degree, Tiffin, Ohio
Department of Music and Education
Cincinnati College of Mortuary Science, Cincinnati, Ohio
Passed and obtained a National Board Certificate from the Funeral Service Examining Board of the United States, Inc.
Ohio Embalmers License #7294-A
Ohio Funeral Directors License #F-6580
Have attended and also participated in seminars and workshops concerning the funeral profession at the National Foundation of Funeral Service in Evanston, Illinois
Awarded the Hirsch Scholarship from the National Foundation of Funeral Service at Evanston, Illinois to attend the 3 week "Fundamentals of Funeral Service Management" course
Granted certification of "Certified Funeral Service Practitioner"
Gestalt Executive Coaching – Gestalt Institute of Cleveland
Master of Science with a specialization in Positive Organization Development and Change, Case Western Reserve University, Weatherhead School of Management, Cleveland, Ohio
Certifications
Appreciative Inquiry Certificate in Positive Business and Society Change, CWRU
Certificate in Developing Leadership through Emotional Intelligence, CWRU
Accredited for administration and interpretation of the Emotional and Social Competency Inventory with HayGroup at Boston, Massachusetts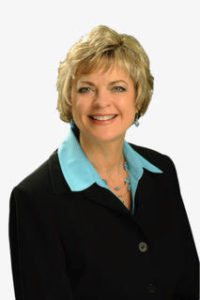 Rich partners with his wife, Cathy, to bring businesses and organizations executive coaching and leadership development services. In her role as coach and consultant, Cathy brings her years of corporate experience, her education, and her personal innovation and vitality to family businesses, and to private sector, non-profit, and community-based groups and organizations. Visit Cathy's website.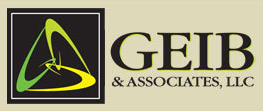 Facilitating collaborative learning spaces for senior executives to begin uncovering and gaining a fresh perspective for approaching their communication challenges